Michael and I went home for the weekend to see my family and go to our friends Taylor and Evan's wedding. We only spent a short weekend at home, but I felt that we successfully made our rounds and were able to see lots of family and friends, which made for a great weekend. My aunt Paula celebrated her birthday, so we headed to her house on Friday night to do an ol' fashioned family cookout (minus the softball game-sorry Michael). I always love the opportunity to see my whacky family, and we had an awesome time. Saturday started early with a good washing of the car since it was spattered with bug gut graffiti all over the front of it! We fit in a few games of bowling with my parents mid-afternoon. I came in last place both times (always seems to be a theme with me!), but it was great fun. Saturday night, we headed to the wedding. I wish I would have taken my camera to the wedding on Saturday because everyone was absolutely beautiful, especially the bride, but I wanted to enjoy myself without having to worry about lugging around my camera. It didn't really look good with my outfit anyway!

Here are some shots of my family I took during my aunt Paula's birthday cookout.
Michael and Lil' Man shooting some hoops.

Scarlett wants in on the action.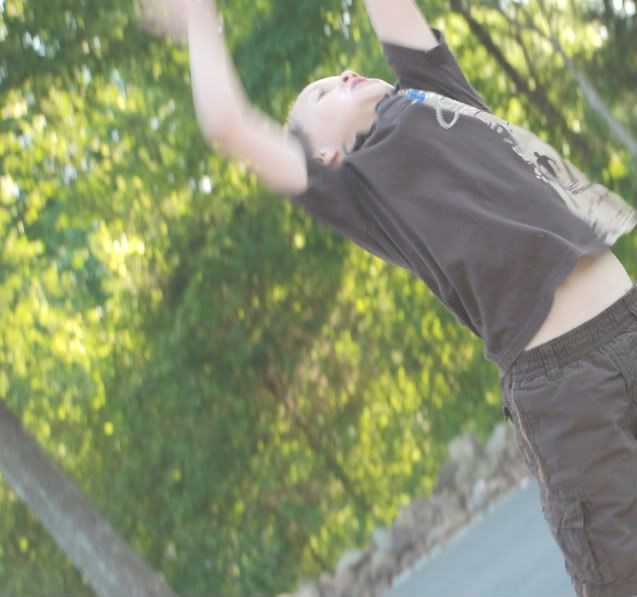 She shoots...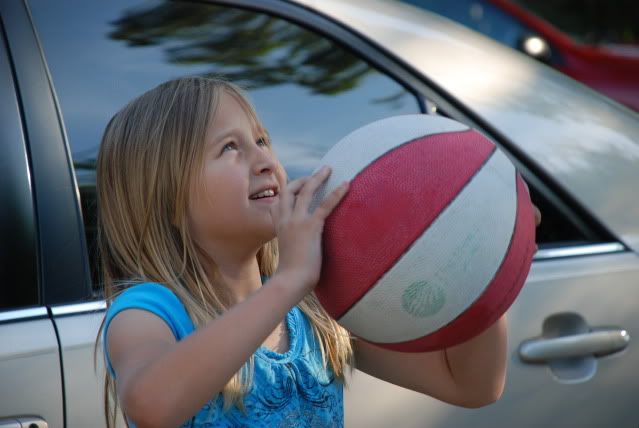 She scores!!!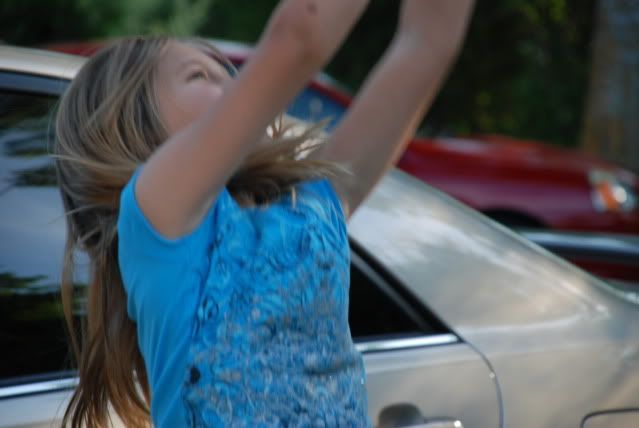 Sabrina loves the camera!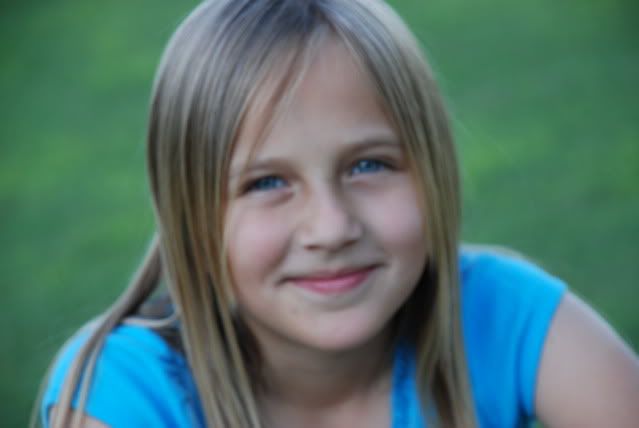 Kelsea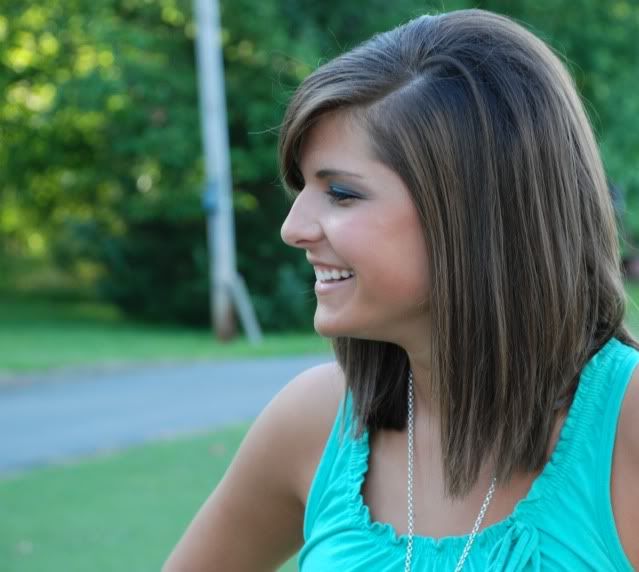 Waiting for dinner in the sun...somebody's gotta do it!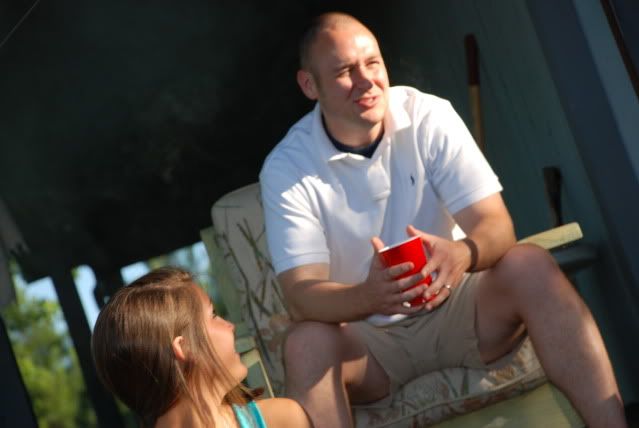 Sydney

Happy Birthday Paula...Just ask Kelsea how old you are!!!