I am so sad to say that Michael's loving father Kevin passed away last Thursday, November 5th, after a short but difficult battle with cancer. Making the painstaking journey once again to Florida to visit Kevin in the hospital was so hard for us, knowing he wasn't the same boisterous man we all knew and called dad, but to find out he had passed before we arrived was devastating.

I braced myself for the worst weekend of my life, but to my surprise, this weekend was less about mourning the death of Michael's dad and more about celebrating his life and the joy he brought to the men and women he touched. It was amazing to see the love that poured from everyone who was fortunate to know him! This weekend was full of celebration, wonderfully funny stories, and much needed time with family we don't get to see often enough. Though we wish Michael's dad was here with us on this Earth, we know that he is happy in heaven, and we are thankful for the time we got to spend together with the family and friends we love.

During the weekend, we were able to go to the beach and celebrate Scarlett's 2nd birthday on Saturday! For her big day, we let her run wild on the beach, chasing birds, barking at seafoam, and swimming in the waves. She even attempted to drink from the Atlantic, but as you will see, the salt didn't settle too well with her! She had a blast, and we enjoyed watching her splash around the sand and sea as well as watch Sean perform his awesomeness (don't know if that is a word) at sea kayaking! After the big afternoon on the beach, we headed home and let Scarlett have some doggy cake! She was oh so happy!

Getting ready for take off!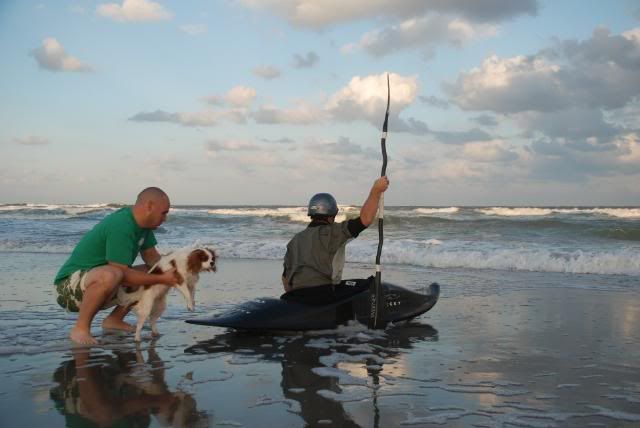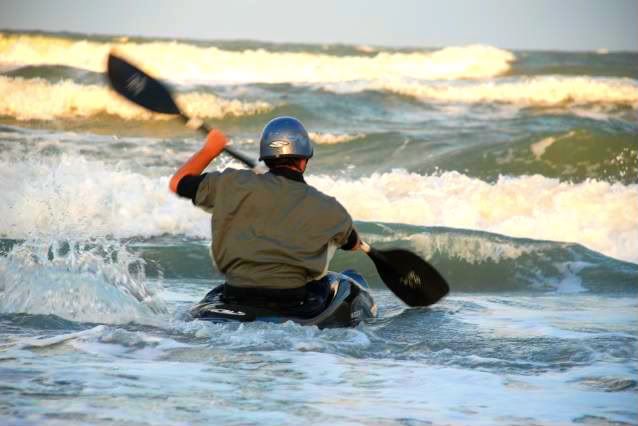 Tug of War on the Beach!

So happy!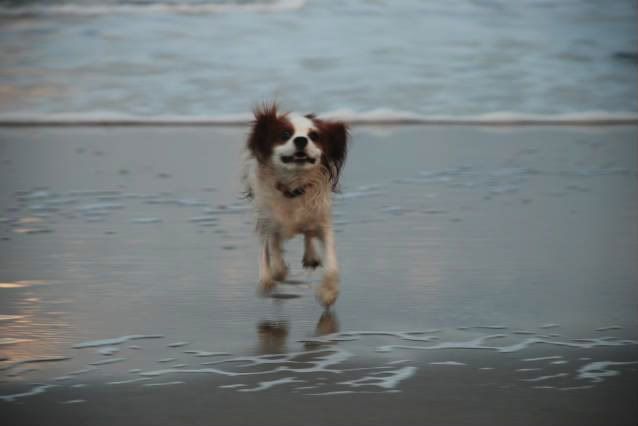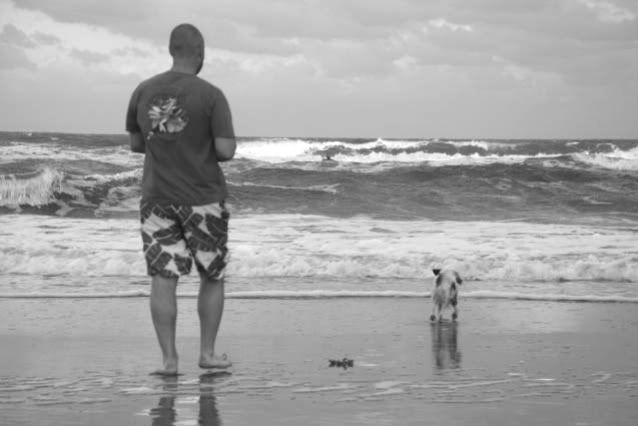 She didn't dare taste the water again!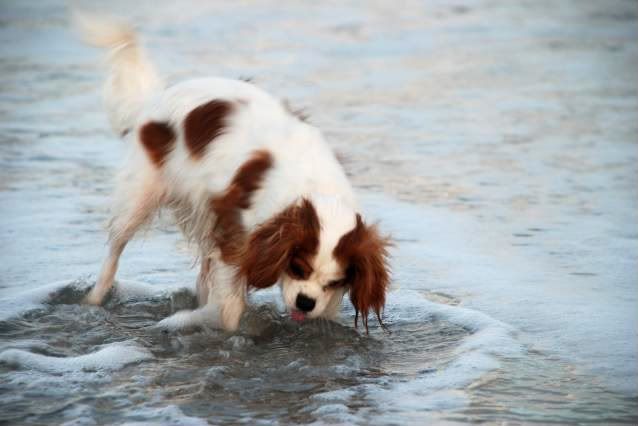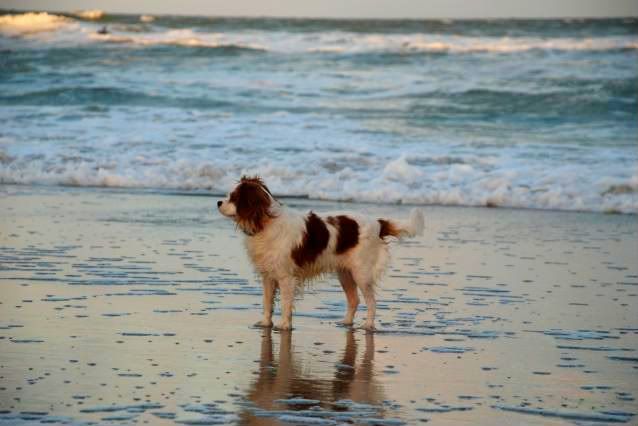 Singing Happy Birthday! She looks so enthusiastic!